CASUAL Korean drama fans may have watched the phenomenal Business Proposal (and if you didn't yet, what are you waiting for?). You would have noticed the refreshing take on love lives here – no love triangle, no drama, just healthy relationship among couples.
Half of the aforementioned couple is played by the lovely and versatile Seol In Ah. She has been present in the entertainment industry for about a decade now so you may have seen her in various dramas.
For those who recently stumbled on this talented actor, here are some of the things you may not know about Seol In Ah.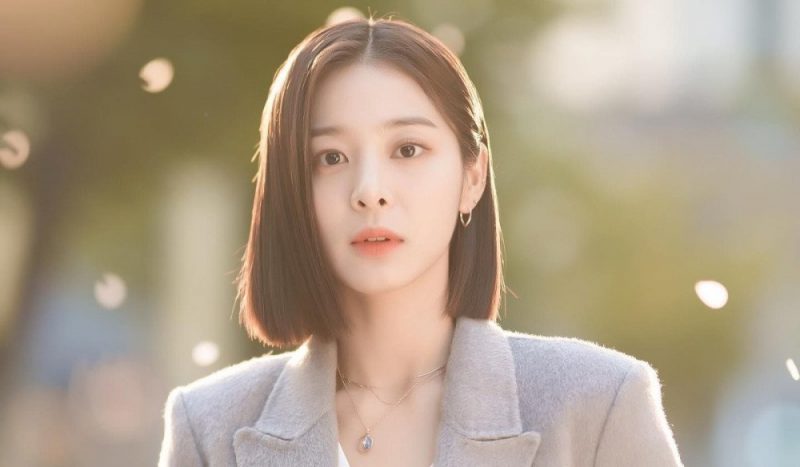 EARLY LIFE
Seol In Ah was born as Bang Ye Rin on January 3, 1996 in South Korea. She got her bachelor's degree from the Seoul Institute of The Arts where she majored in acting.
CAREER BEGINNINGS
Like other actors, In Ah once dreamed to become an idol. In fact, she was an idol trainee and once trained with Heo Young Ji from the girl group KARA. Once she enrolled for her bachelors, she decided to focus on acting instead. But don't get the wrong idea, In Ah is such a talented individual who can sing, dance and act! Need proof?
In Ah made her television debut in the highly acclaimed television series The Producers. although she only had a minor role. The show stars the talented IU, Cha Tae Hyun, Gong Hyo Jin and Kim Soo Hyun.
NOTABLE WORKS
In Ah gained popularity in the drama Strong Girl Bong Soon in 2017. She played the cellist girlfriend of the second lead, Ji Soo. Fans are awestruck by her beauty and grace although her appearance is minimal.
In Ah finally got her big break in 2018 when she landed the lead role for the television series Sunny Again Tomorrow.  In Ah plays the role of Ha Nee, an optimistic and sunny high school graduate who works part time jobs to make ends meet. She is joined by Jin Ju Hyung, Ha Seung Ri and lee Jae baek in this 121-episode series.
She is also in the reality documentary television show Law of The Jungle (Mexico). She stayed as a cast member in Episodes 314 to 320, aired in 2018. She went back to the show in the episode of Pent Island: Island of Desire which was filmed in Tongyeong, South Korea in 2021.
RECENT PROJECTS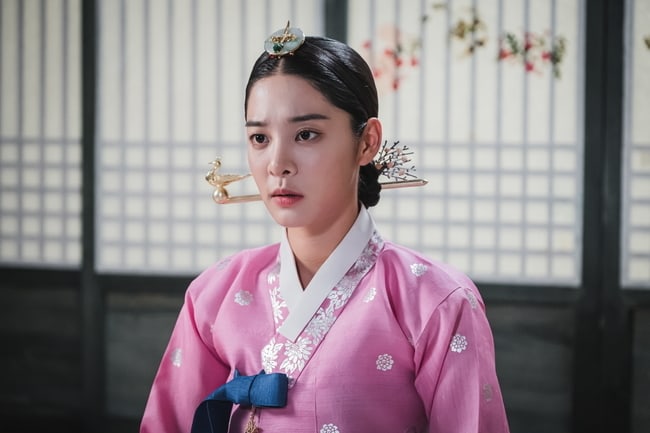 In Ah also showcased her impeccable acting chops in the high rating romance-historical-comedy television series Mr. Queen. She played the role of Hwa Jin, King Chelojong's concubine and his first love. She worked with the talented Shin Hye Sun and Kim Jung Hyun.
Of course, Business Proposal is among her recent projects. IN this drama, many viewers actually prefer the second couple (which she is in) compared to the main couple.  In this drama, she played the daughter of a business tycoon who is independent and grounded individual. Young Seo (the character she plays) ask her friend Hari (played by Kim Se Jeong) to go in her stead on a blind date with a fellow chaebol. She shares amazing chemistry with fellow actor Kim Min Kyu.
There you have it! It's a brief summary of In Ah's famous projects and career in showbusiness so far. All I can say is she really does well in various genres. She can do drama, comedy and even reality television shows! I mean her acting is really good and her personality even not acting is admirable as well. So let's wait for her next projects and hopefully, she gets to be paired again with Min Kyu, this time as the main leads!