One of the nth generation great Korean actor is Kim Woo Bin. He is just so underrated and I am glad that he is back in the small and big screen!
I first noticed Woo Bin in the romantic melodrama The Heirs, and boy was I floored! I do admit the Lee Min Ho is up there but with Woo Bin, he can hold his own well!
Now that he is back, healthy and active, let us know more about this versatile and talented actor. Here are some of the things you may not know about Kim Woo Bin.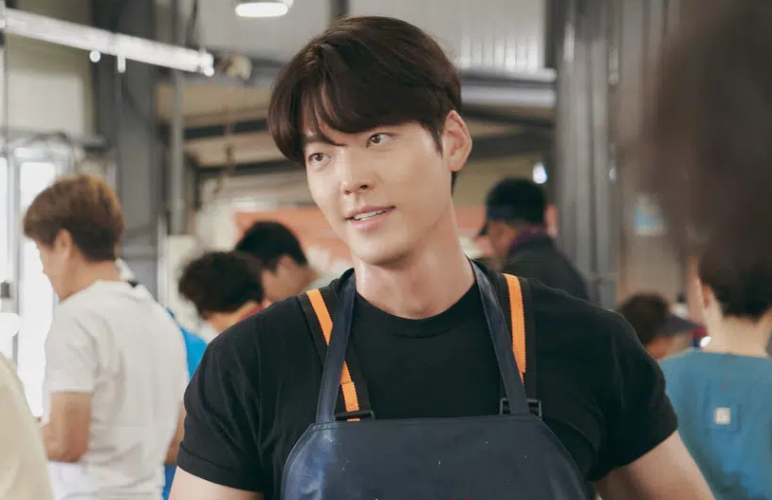 EARLY LIFE
Kim Woo Bin is born on July 16, 1989 in Seoul, South Korea. He attended the Jeonju University, a private Christian University in Seoul.
CAREER BEGINNINGS
Did you know that Woo Bin is primarily a model? He started his modelling career in the runway, in 2009 at a young age of 20 where he appeared in numerous Seoul Fashion Week collections.
Due to his unique physique and unforgettable face, he transitioned to appearing in television commercials. What was originally a diversification in portfolio turned out to be discovering a passion. Woo Bin fell in love with acting and has never looked back.
His first memorable acting role was in the teen drama School 2013 where he starred with Jang Nara, Choi Daniel, Lee Jong Suk and Park Se young. For this role, he received his first acting award as the Best New Actor given at the 2nd Apan Star Awards.
BREAKTHROUGH
Kim Woo Bin finally break through international recognition when he landed the role of the hotel heir Choi Young Do. Although a good guy on the inside, he is often misunderstood and beaten up by his father. He appeared alongside Park Shin Hye and Lee Min Ho. His great portrayal of a misunderstood teen in this drama earned him numerous commercials and endorsement and cemented his name among international viewers.
He was then casted as the main male lead in the blockbuster television series Uncontrollably Fond. He plays the role of Shin Joon Young, a highly accomplished and sought after actor who has been in love with his childhood crush, Noh Eul, played by the talented Bae Suzy.
NOTABLE WORKS
Although Kim Woo Bin only appeared briefly in the high rating Korean television drama, To The Beautiful You in 2012, a lot of his fans will never forget his exemplary performance.
In 2013, Kim Woo Bin appeared in his first major role in the film Friend: The Great Legacy. This action drama film is the sequel to the 2001 box office hit Friend directed by Kwak Kyung Taek. In this film, he worked with Yu Oh Seong, and Joo Jin Mo.
Another notable film of Kim Woo Bin ins the coming of age movie Twenty. This tells the story of three young adults as they deal with the realities of life. This film was directed by Lee Byeong Heon and stars Lee Junho and Kang Ha Neul alongside Woo Bin.
As a model, Woo Bin is also legendary. Did you know that he is the first East Asian model who appeared in an ad campaign for the global fashion house Calvin Klein? What a feat! 
CURRENT PROJECTS
Woo Bin is currently starring in another warm and totally relatable television drama that is based in an amazingly beautiful coastal town. Depicting the lives of different people, from different walks of life, the Our Blue drama slowly unravels their stories of past and present. As they navigate through life with what weighs them down, can they find solace and peace with each other? This drama is an all-star cast! Woo Bin is working with Lee Byung-hun, Shin Min-a, Cha Seung-won, Lee Jung-eun, Uhm Jung-hwa, Han Ji-min. The drama aired last April and has 20 episodes!
So, any of these facts surprised you? As we bid goodbye to his current drama Our Blues, let us make sure to support the talented and overall good person Woo Bin in his future projects!