It is only half of the year 2021 but we already have been blessed by numerous movies, drama series and album launches. Thank you for these treats that make life easier!
Our favorite quartet – Solar, Moonbyul, Wheein and Hwasa of MAMAMOO had released their eleventh extended play (EP) just last June 2, 2021. This EP which stands for Where Are We with the lead single Where Are We Now.
The EP contains four tracks – Where Are We Now, Another Day, A Memory for Life  and Destiny Pt.2.Here are my thoughts and two cents on Mamamoo's WAW (Where Are We) album.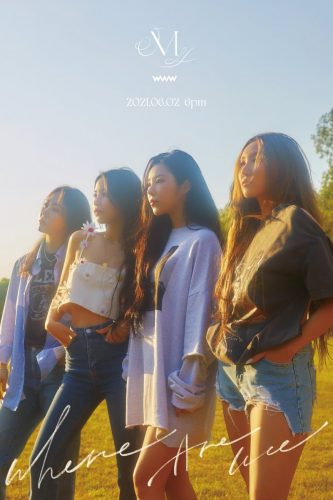 Where Are We Now
The song was started by the haunting and formidable voice of our girl Hwasa. The song projects an impasse or a cross road that needs to be taken. As the voices look back on their history, they are at a point in time where they needed to reflect where to go next. A sense of being lost, or being bereft of direction is the main theme that reflects on me.
As for the music video, which currently has over 8 million views, I think it is one of the most artistic and classy video I have seen in many years or so. No grand production number, no flamboyant props, just plain magic of cinematography and directing!
Another Day
What happens when great and powerful voices sang a wonderfully written ballad? Perfection happens. Solar's mild yet commanding voice, Hwasa's great vocal prowess and versatility, and Wheein and Moonbyul's voice together produces supreme ear melting sounds.
Too much happening in a song? I don't think so. For all the years that I have been listening to their songs across various genres, I think Another Day is their best ballad yet. It could easily pass for an official soundtrack of a big budget drama series.
A Memory for Life
A Memory for Life tells you a story that is filled with all possible emotions you could experience for the duration of your life. It's fulness in essence was given more than enough justice by the voices that brought it to life.
Moonbyul's voice in this song is sultry and sexy. And the fact that her lines are always the ones that hit you the most, making your vulnerable part cry. Hwasa's voice seems like the lullaby you did not know you needed, but welcome it anyway. Solar's parts seem like to be influenced by classy jazz voices, and that high note, wow! Impressive!
Destiny Part.2
Within the first ten seconds of this song, I was already enchanted. This could easily be an OST for a block buster film or a star studded Korean drama cast (either historical or not). The lyrics is so raw and honest, leaving absolutely nothing hidden in the writers' emotions. Moonbyul's rap, Solar and Wheein's high notes, and Hwasa's elegant voice in this single ties the song so eloquently as well.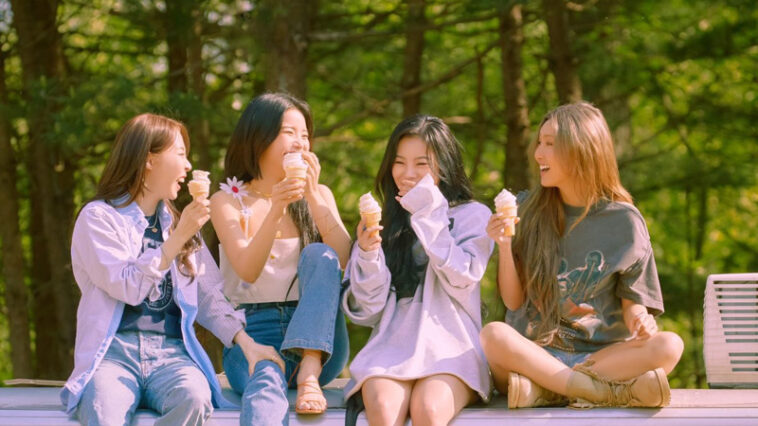 These ladies surely know how to deliver. Although the Where Are We EP only has four singles, to these ladies, it surely is the quality of these songs that counts! At the start of this review, I really was looking forward to listen and write about the EP. As I end this article, I can't help but say that listening to it left fulfilled but ironically, wanting for me. I feel like I have been (and the fans as well, I am sure)  bereft of what could have been a fully pledged album. I need more!
In the meantime, let us quench our thirst for more songs by streaming their past songs and watching their live performances and their official music videos from their official accounts. Fighting!