It's my favorite time of the day, when I go to work and realizing that my day would be better because one of my favorite all male group just dropped another album. I am living this life!
EXO had just released their seventh EP last June 7, 2021. Marked as special release, this album presents the return of our beloved members – Lay, Xiumin and D.O. It is also extra special since this is their first original content since their Obsession album two years ago.
Although the members Chen and Suho did not contribute to this specific album given they're in their mandatory military service, we can hear the golden voices of Chanyeol and Baekhyun as the album was recorded prior to their enlisting in the military. Not a bad start, eh? Here are my thoughts on the Don't Fight The Feeling album.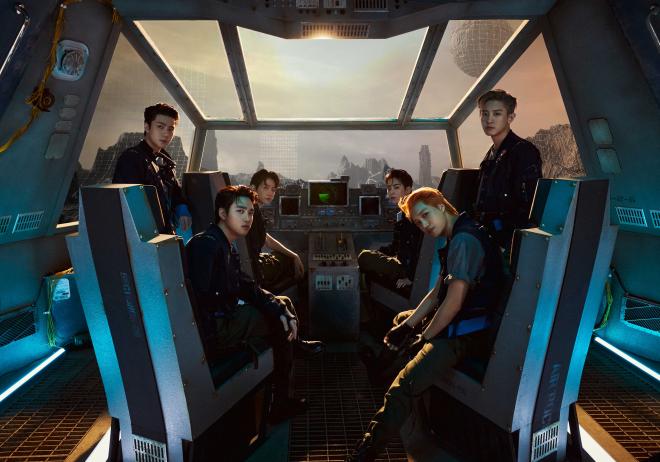 Don't Fight The Feeling
This song is the summer hit you didn't know you needed! Starting off with funky beats and cool vibe, it gives off the feeling of being carefree while in one's youth. It is the perfect song that you dance to while drinking beer on the beach with bonfire burning and friends laughing. You can't help but to vibe with this song while listening to it. Overall, a good song, worthy of repetitions in listening.
Paradise

Although EXO has been in the music industry for a long time, they never fail to reinvent themselves through their music or their image. With them, there is no same thing and every album release makes you excited. These description is perfect with the song Paradise. The sing is easy, positive, and light. Perfectly balanced in terms of beat and melody, the lyrics is something to commend as well.  This song also makes me appreciate their harmonization really well. All of them singing the bridge is just honey in my ears!
No Matter

The song Paradise gave me that breezy beach vibe, this song however, gave me that sun shiny, lush greens, warmth on my skin spring vibe. Chanyeol's rap part, although unexpected because hello, it IS Chanyeol, adds a refreshing flavor to the song. I mean it's already perfect but it is, but with that part, it certainly is the cherry on top. Finally, let's talk about Baekhyun. That man can sing! Heard his high notes? He made my blood pressure high that's what he did!
Runaway

This song started and ended strong. Beats and melody are both great, as per their usual. But let us focus on the lyrics. It seems to me that among all the songs in this album, the men relate to this song the most. I am confident to say that fans too would appreciate the lyrics of this song pretty well. In a time that we all would want to runaway, our beloved group perfectly capture the languishing emotions we have "a prison without bars that will devour me from everything little by little" or  "I need the courage to step on today and stand up again". That's a perfect bull's eye to our emotions right there!
Just as Usual

This song makes me miss my imaginary, definitely non-existent boyfriend. Right of the bat, Chanyeol already captured my empty heart and made a home out of it. This song would be the perfect sound track for a light romantic comedy movie or a heart-warming drama. Although I would probably imagining myself tweaking the hair of the lead heroine, out of pure envy of course, it would melt my knees and my cold heart to see the main lead bring life to the actions mentioned in the lyrics.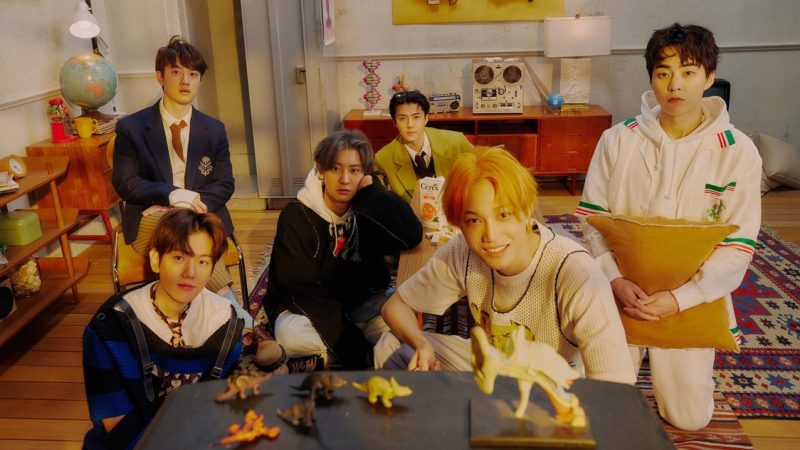 After listening to the entire album, I had to remind myself that EXO has been in the industry for almost a decade now. How can they still be so good? This album was definitely worth the two year album drought that we have been through. If they continue to produce this high quality album, I know we don't mind waiting for years!