FORMER GFriend members SinB, Eunha and Umji, are now in a new girl group. Under the BPM Entertainment, these ladies comprise Viviz and debuted last February 9, 2022.
We know that a lot of Buddies haven't moved on from the surprising disbandment of GFriend, but the members are now moving on with their careers with some choosing to go solo, pursue an acting a career and three of them reunited to form their own girl group.
With their repackaging into a newer yet more experience group, they released their first extended play, Beam of Prism. Here is my honest review on the 7 track EP.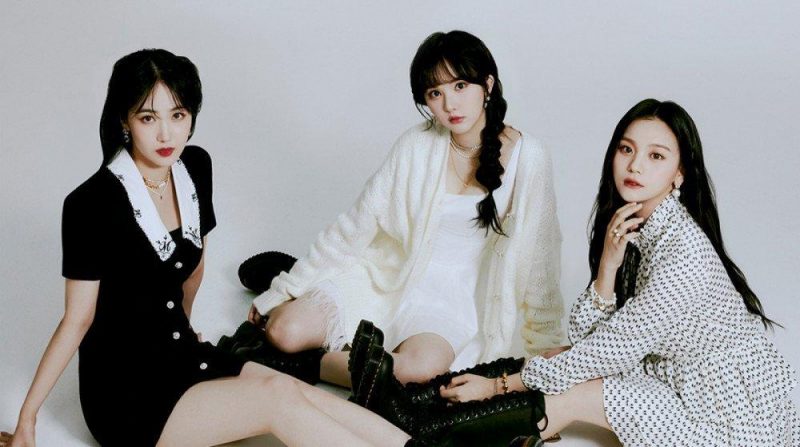 INTRO
This more than a minute introduction perfectly captured the true essence and spirit of the entire album. It's mysterious, upbeat yet intriguing and spontaneous. How can these four seemingly conflicting words describe a single? I don't know! You just have to listen since our queens are finally back!
BOP BOP
After hearing this song I concluded, they are the debut of the year everyone has been anticipating for! At first I was like okay this is cool. But then from the bridge onwards, I know this is going to be an earworm for me and the rest of the fans.
Watching their music video, I ask myself is there anything they can not do? These three ladies have it all –  the vocals, the visuals and the killer choreography! Their set is also something to be commended for! Another thing, it is quite refreshing to see them have different outfits for each of them, their personality just shines right through!
FIESTA
Listening to Fiesta, I thought, heyyyy this could be their debut song as well! It is so catchy and refreshing. Although there is no music video yet, I can't wait for them to release one. They really should! I imagine them in a field full of flowers in a sunny skyless day. Or in a beach with a festival for various attendees. The song lyrics itself stirs in happy feelings in my heart, lightens the mood and makes you just want to dance. Don't you?
TWEET TWEET
Okay when you listened to the first few tracks, you might think that you probably have a good handle of the theme of the album. Oh boy you are wrong! This song is lit! The production is actually insane! And of course, this is something that is totally unexpected from the ladies. The chorus is just wow! Mind blown from a song!
LEMONADE
Lemonade made their voices pop and be very distinguishable. For one, I love that the lines delegated to them are made to highlight their different vocal qualities. Although I honestly believe that this song is reminiscent of some of Gfriend's old songs. I think I heard Sowon and Yerin as well, yeah? Either way, this is a song full of warmth and good vibes. I could listen to this the entire day, on loop!
LOVE YOU LIKE
This song holds a special place in my heart. Well, for one, some of the lyrics of Love You Like was written by Umji. That alone warms my heart and soul. Also, the tone is just heavenly! Listening to this feels like they are welcoming you back in their arms, the same way a family does to a long lost member. Feels like home!
MIRROR
The intro of this song is just breathtaking. Even before the ladies started singing, my entire attention was already captured. Specifically, I love Eunha here. I think that she has different styles in every song. Her voice and interpretation I speak versatility! The former GFriend's vibe is really alive and well in this song! A combination of sadness, promise, and hope for a better tomorrow is the theme that I get here. A perfect single to end this wonderful album!
What do you think of the album? Did you like it as well as I did? Listen to their entire album in their official Spotify account!