JUNE 20 is Father's Day, a day dedicated solely in celebration of Fathers and father figures who had dedicated their lives and legacy to raising their children into responsible human beings.
Although we are still in a pandemic, celebrating such glorious events need not to be hampered by the restrictions we encounter. For one, home celebration with the help of home cooked meals or delivery food would do the trick.
While you are at it, throw in some iconic films to watch with your family. Choose among the different genres I have compiled. So sit back, relax and just watch! Here are some of the best movies to watch on Father's Day.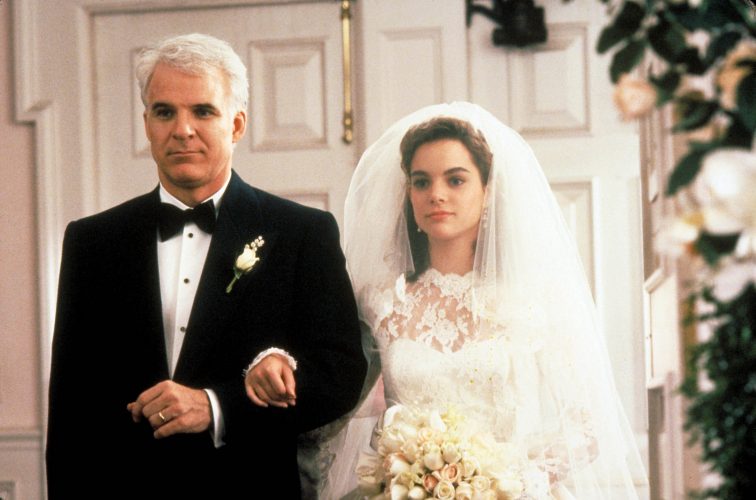 Mrs. Doubtfire

Robin Williams will always be a part of my childhood. In one of his most iconic roles, Williams took the lead in the hilarious, larger than life comedy film Mrs. Doubtfire. The story revolves around a husband and a father who had been recently divorced. In order to spend more time with his children (whose custody was with his former wife), Williams disguises himself as a white, elderly woman who possess as the children's nanny. The extreme transformation and comedic timing of this film makes it a perfect laugh out loud watch this coming Father's Day.  
Taken

Who could have forgotten Liam Neeson's famous lines "If you are looking for ransom, I can tell you I don't have money. But what I do have are a very particular set of skills; skills I have acquired over a very long career. Skills that make me a nightmare for people like you. If you let my daughter go now, that'll be the end of it."?
Taken is the story about a former super spy father whose daughter was kidnapped. He took on the mission of a lifetime to be able to save his daughter across the globe. The great acting in this thriller, coupled with great directing makes this movie a must watch!
Finding Nemo

For fathers who have little kids, Finding Nemo is the perfect movie to watch. This 2003 Pixar animated film revolves around a clown fish father's quest to save his only child who was taken by a diver from their home in the sea. Together with his band of fish bandits, Marlin (voiced by Albert Brooks) take in the world, travelling more than a thousand miles to find his son. This simply captures the essence of a father – will do anything and everything for his child.
Father

 of the Bride


Sometimes, fathers just couldn't let go of their precious daughters, even if they are to be married. The Father of the Bride is a hilarious laugh out love movie for the entire family to enjoy. Starring Steve Martin, this comedy film portrays the overprotective and jealous antics of the father as he struggles to accept his precious daughter's decision to settle down and start her own family. Indeed, to all fathers, daughters are forever their babies.
The Godfather

The Godfather is considered as one of the best film in American cinema. Starring Marlon Brando, Al Pacino, James Caan and more, this film tells the complicated story of the Corleone crime family. Brando, being the patriarch of the family receives numerous requests from his network in return for their favor. Trouble ensues as personal affairs get mixed with the family business. If the plot is not interesting enough for you, then take note that this film is directed by one of the greats – Francis Ford Coppola.
The Pursuit of Happyness

Based on The Pursuit of Happyness by Chris Gardner, this film is a rollercoaster ride of emotions. Starring the father and son duo Will Smith and Jaden Smith, this film tells the story of a homeless salesman as he struggles to find balance between working and parenting his son. This feel good movie has a lot of quotable and inspirational lines as well. The film has been highly acclaimed and Smith's performance (Will, the father) earned him Oscar and Golden Globe nominations for Best Actor.
Onward

Onward is a 2020 Pixar animated film that stars Tom Holland, Chris Pratt, Julia Louis-Dreyfus and Octavia Spencer. It tells the story of two elf brothers as they start their quest to spend more time with their late father. Filled with mystery, adventure and welcome discoveries, this film reminds us to celebrate the life that we have now, recognizing the blessings we are given before it is taken away.
Armageddon

This iconic action, adventure, romance and drama film was produced and directed by Hollywood big time Michael Bay and Bruce Willis, Billy Bob Thornton, Liv Tyler and Ben Affleck. The film is about the story of deep sea oil drillers turned astronauts as they take on the dangerous task of saving the world from an impending doom due to a possible asteroid crash. Just like most of the fathers in this list, Harry Stamper (played by Bruce Willis) will make the ultimate sacrifice for the happiness of their family.  
So what do you think of this list? Have you watched all of these films yet? Prepare in advance for the food, the film, and an unforgettable family bonding!